Bar Blade
Bar Blade
The DropCatch Bar Blade has you covered when you need to open bottles quickly. This timeless design loved by bartenders world-wide will have you uncapping drinks with ease! Each Bar Blade has a steel core sheathed between two solid walnut hardwood grips. Choose engraving options to have your name laser-engraved on the wood! The initials is a 3 character engraving and banner is a 12 character engraving, all engravings are done in capital letters and in place of the 'DROPCATCH' characters in the product images. For additional custom engravings please email contact@dropandcatch.com. 
MINI: 4.25" (L) X 1.5" (W)
STANDARD: 7" (L) X 1.5" (W)
FREE SHIPPING!
---
Every mancave needs this bottle opener.
Drop and catch them caps!
...awesome magnetic bottle opener...
...fascinating and fun...
The Oxford Companion To Beer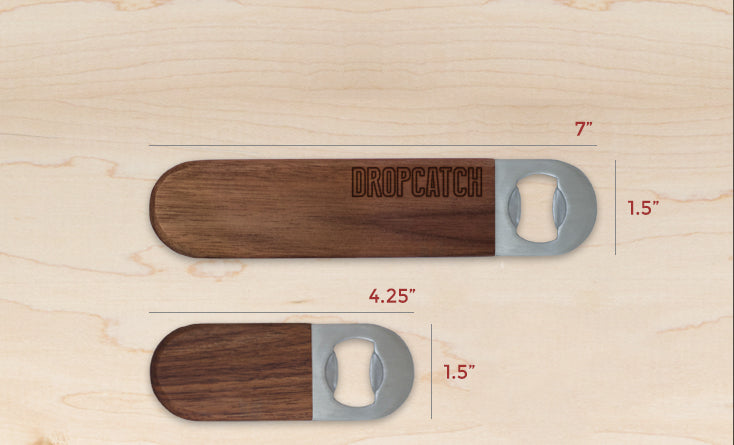 THE PERFECT SIZE
STANDARD: 7" (L) X 1.5" (W)
MINI: 4.25" (L) X 1.5" (W)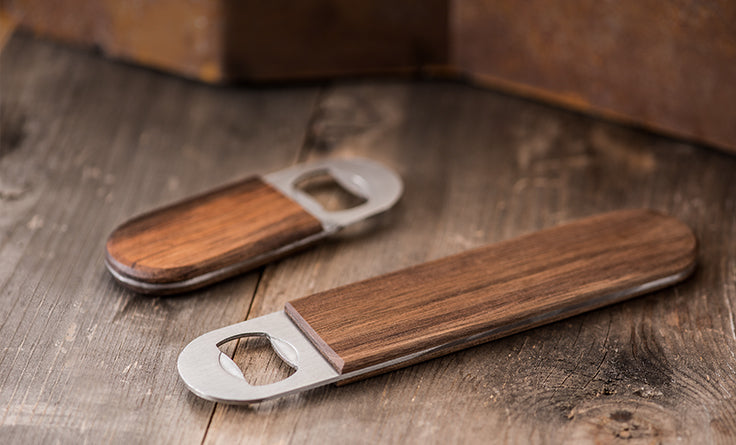 STANDARD OR MINI
Do you need one to fit in your pocket?
Or one just for your bar. Both sizes fit your needs.
Instagram or Tweet your photos or videos of how you use your #dropcatch products.